It's easy and fun to buy for a Lion, those born under the sign of Leo (July 23 – August 22) have larger than life personalities and love the attention of everyone around them.
All you have to do is think about what to buy the "King" or "Queen" to help you choose the type of gift that would bring a smile to the all powerful lion.
Ruled by the Fire element Leos are passionate individuals in their personal lives.  In their professional lives they are always striving to reach the top of their organization and are natural born leaders.
Their courage, self-confidence, and zest for life makes them irresistible for all people around them and they thrive in social settings.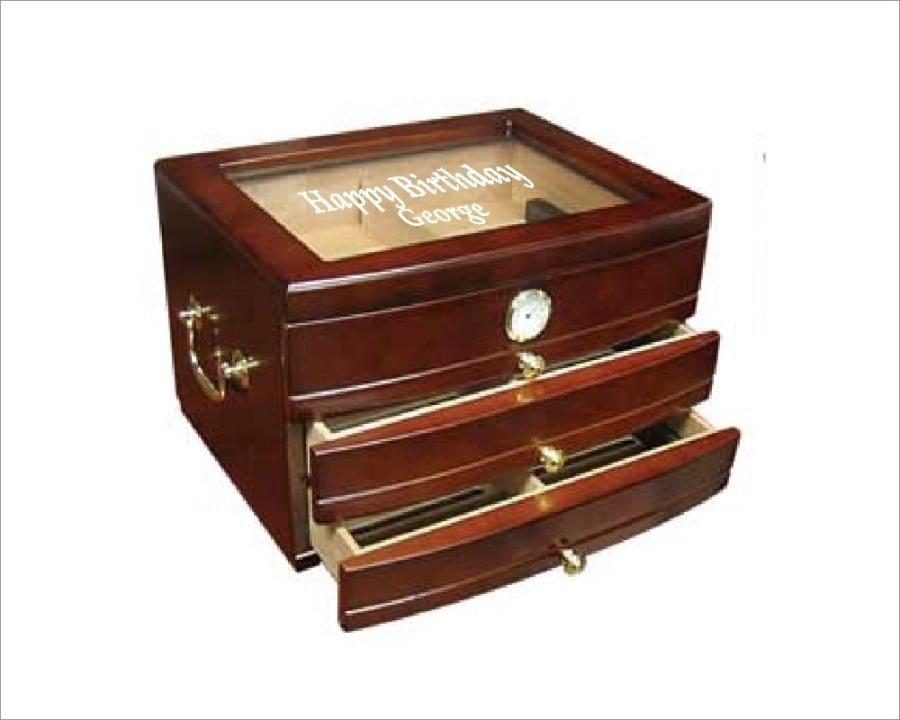 If you are looking for a gift for your boss to celebrate a milestone birthday then a fine laser engraved humidor is the perfect choice.
The Humidor can be laser engraved with his monogram, personal insignia, company logo, or perhaps a favorite quote.
This thoughtful gift whether it is just from you or a gift from the entire office will be warmly received.

The majestic Lion will definietely give you an eloquent speech thanking you and letting you know how much he is touched by your generosity.
Leos love all things romantic and are very passionate, let them know how much you appreciate their love and affection with a unique gift that combines their appreciation of beauty, creativity and fine taste by inscribing your loving words deep into a bottle of fine wine.
The Riedel name is world-renowned as the finest manufacturer of glassware for wine.  Drinking wine from a Riedel Glass and Decanter is a distinct pleasure and shows a level of high sophistication.
Wouldn't this be a fantastic gift for the Leo who enjoys not only being at the top of his professional life but who also enjoys high social status?
Have the Riedel Decanter engraved with a monogram or coat of arms to create a gift the most discriminating Leo will be proud to use.
Leos are warm, generous and loyal individuals,  who are a joy to be around. We would be happy to help you design a custom engraved gift that would  be perfect for the "King."