Presenting your best customers with a small gift is a kind gesture which not only shows them how much you appreciate their business and loyalty, but also helps to strengthen your business partnership.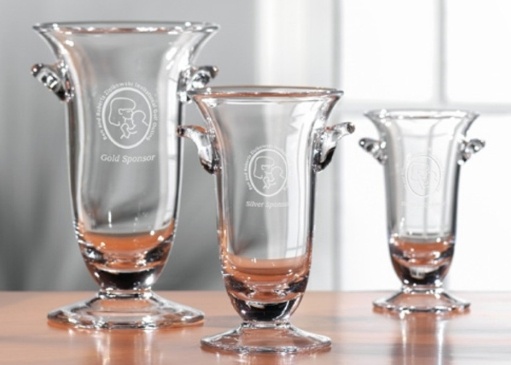 Keeping an existing customer is always easier and less costly than finding a new customer, so thoughtful gifts that can maintain that relationship are a smart move.
To thank your very best customers, consider offering one of these great personalized gifts at regular intervals, on the anniversary of the client/business relationship or around the holiday season.
The Perfect Gift for a Client With a Sweet Tooth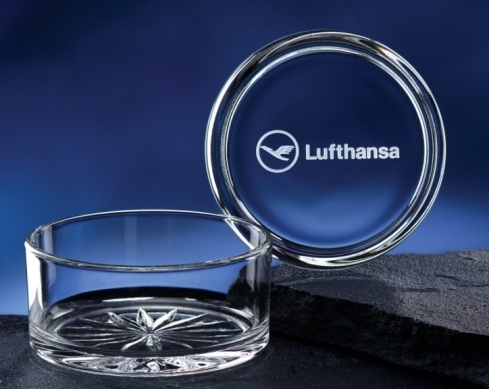 If you've spent a lot of time with a particular client, you might have noticed whether or not they gravitate toward all things sweet. If you have a client who always reaches for the jar of candy at reception or always orders dessert when dining out, cater to their sweet tooth with a gift equally as delicious.
An engraved round crystal candy dish is an exceptionally elegant choice for any business professional. It won't look out of place in even the most upscale and formal offices and it can be engraved with your company's name, logo or even the name of the customer and their business. Make it even more appealing by filling the candy dish with sweet treats like homemade truffles or the recipient's favorite sweets.
Your Best Customer Deserves a Trophy
An exceptional customer who contributes a large amount of business on a regular basis deserves to be recognized. Some companies highlight their biggest customers or their longest business relationships, and the perfect way to showcase that is by gifting that customer with a trophy vase.
An engraved crystal trophy cup is elegant, sophisticated and a definite conversation piece. Even empty, it is a unique and sleek item to feature in any office. However, filled with flowers, it only improves in value. Have the trophy vase engraved with the years of business, a short phrase recognizing the relationship, or the names of both companies to show your commitment to a continued partnership.
Say Cheers to a Successful Relationship
Celebrating your best customers is one of the most enjoyable parts of having a business, so say cheers to a continued relationship with a bottle of champagne and a set of wine or champagne flutes. Personalized wine glasses and flutes are universally appreciated, as long as you know that the recipient enjoys an alcoholic beverage on occasion.
Have the glasses or flutes engraved, and be sure to pair them with a bottle of the recipient's favorite beverage. If you know their choice of wine or a particular vintage that might be appreciated, that's a smart choice, but a classic bottle of champagne can also be a safe bet.
Accomodate the Traveling Business Customer
If some of your best customers travel for business or even to patronize your company, there's a good chance that coffee is a part of their routine. A laser engraved bamboo coffee mug is a casual, appealing gift for anyone who spends a lot of time on the road or on a plane.
The bamboo design gives the mug a fresh and contemporary look, and you can have the mug personalized to reflect the customer, their company or your own business, complete with logo.
A personalized gift is often the perfect way to thank your best customers and cultivate a lasting business relationship.