As the holiday season inches closer, it's time to start thinking about all the entertaining you'll do in the weeks and months ahead. Thankfully, you don't have to have a large built-in bar in order to whip up amazing cocktails for your guests or create a fun atmosphere for the next party.
A portable bar cart brings the party to wherever you are, and it can be stocked with just a few key items. I definitely recommend a few bottles of liquor, some chilled white wines, a bottle or two of red at room temperature and all the extras like sliced fruits, mixers and ice. In addition to the staples, prepare for a stylish holiday with these fabulous items perfect for the bar cart.
Stainless Steel Cocktail Shaker Bar Set
To impress guests during a holiday party, make sure you have all the right tools to muddle mint for a mojito or shake up the perfect cocktail.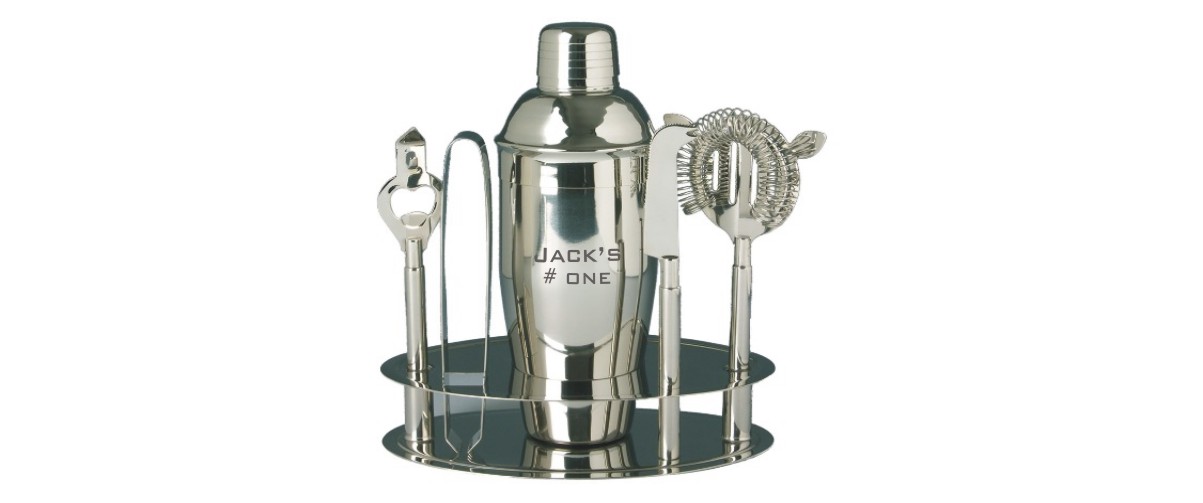 Our elegant stainless steel cocktail shaker bar set comes complete with a 24 ounce martini shaker, a cocktail strainer, ice tongs, a bottle opener and a utility knife. It's all displayed upright in a matching two-tiered stand, and we can engrave the shaker with a special message or have it personalized to amp up the quality of your event.
Be sure to brush up your cocktail shaking techniques by watching this video.
Engraved Stemless Wine Glasses
A common complaint among guests at parties is that flimsy wine glasses and flutes are prone to breaking, leaving you feeling uneasy when holding your drink.
Go for a trendy option by investing in stemless wine glasses that can easily rest on any flat surface and fit comfortably in the hand. We can even personalize each glass with a logo, a name or a holiday phrase that fits the mood of your next seasonal party.
Hand-Cut Crystal Highball Glasses
When you're serving a classy cocktail or an expensive pour of whiskey, the worst thing you can do is have guests drink out of a plastic or even Styrofoam cup.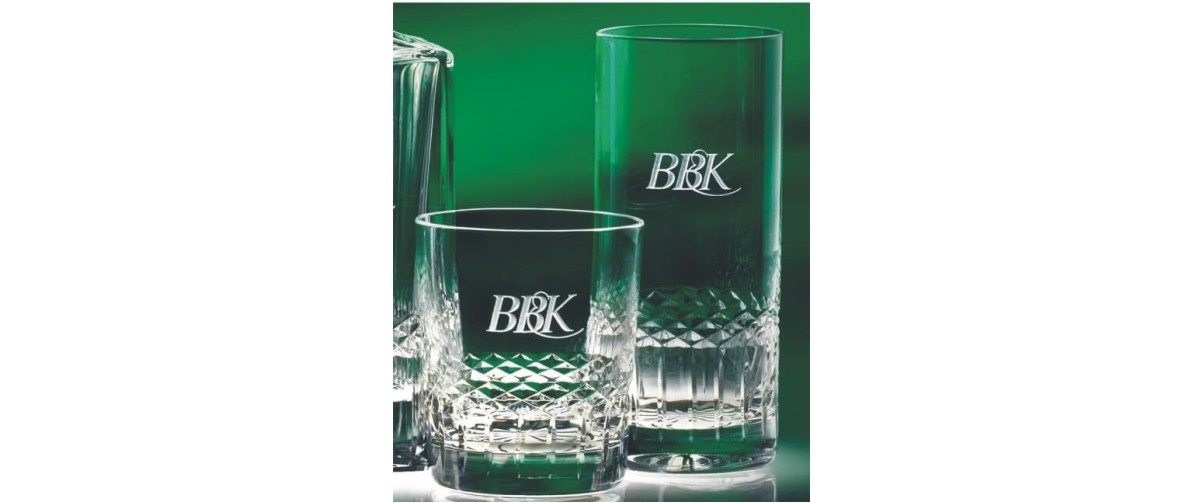 Great drinks taste better out of great glasses, and few people would dispute that fact. Always keep your bar cart stocked with hand-cut lead crystal highball glasses if you're catering to a discerning guest. Our glasses come in 14 and 11 ounce sizes, depending on whether you prefer drinks straight up or on the rocks, and both types can be beautifully engraved in your choice of font.
Large Oval Stainless Steel Wine Cooler
A great advantage of having a bar cart for a holiday party is taking a hands- off approach to hosting and letting guests serve themselves. However, it's important that you still provide a way to chill drinks in a hurry.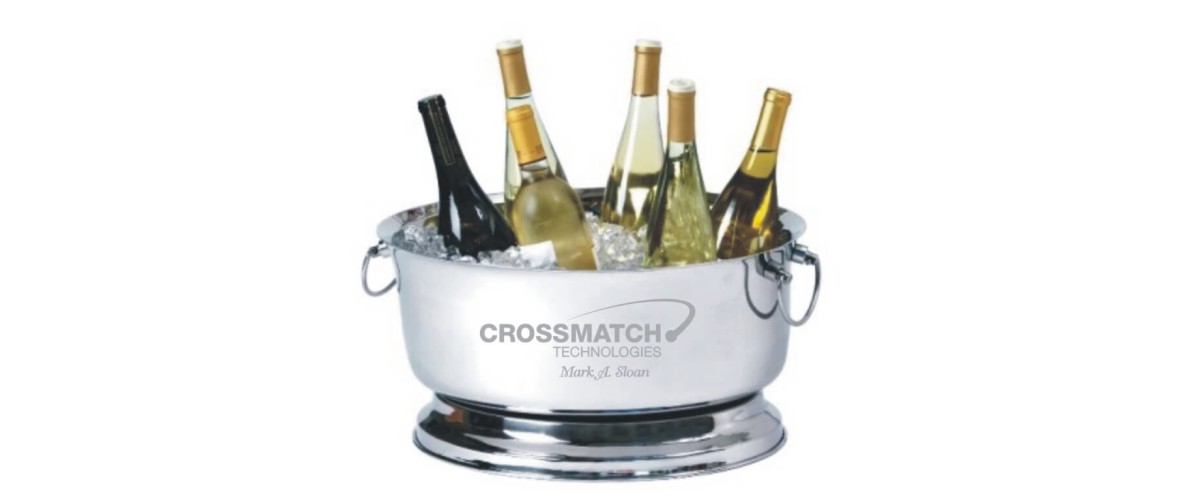 Our solution is the large oval stainless steel wine cooler which can hold a full two gallons or several bottles of wine and beer. The stainless steel preserves the cool temperature, and hand-welded claw handles make it easy to carry or refill with ice as needed. We'll even engrave it for an upscale look at the next event in your home.
Lead Crystal Decanter with Stopper
If too many unsightly bottles are distracting from the overall appearance of your bar cart, upgrade the whole thing by decanting whiskeys into our stunning lead crystal decanter with stopper.
The pattern on the decanter is hand cut, and it's made from 24 percent lead crystal. It can be deep engraved for a timeless look and an incredible way to display spirits and liquors on your bar cart.
A massive built-in bar or several waiters are not requirements for an epic holiday party. A stocked bar cart, complete with all of the items listed above, is more than ready to impress guests.