Finding the perfect gift for any occasion means finding the balance between practical items and beautiful pieces that are unique to the recipient.
Engraved bowls are among the most versatile gifts of all, and they can be used for a wide array of occasions.
A crystal engraved bowl is a wonderful gift for employers, employees, or clients, and they're perfect to commemorate anniversaries of all types both professional and personal.
Browse these options to find the ultimate engraved bowl to give during the next special occasion or significant event.
Engraved Crystal Bowl for a Retirement Keepsake
Whether one of your parents or grandparents is reaching retirement or a dear coworker is commemorating a serious milestone with the company, it is always nice to find a gift that serves as a reminder of their contributions to date.
This is the kind of gift that means a lot coming from the boss, a friend or a family member.
An engraved crystal bowl is the perfect choice because it can be used in so many different ways. Have the crystal bowl engraved with the logo or name of the company that they are retiring from, or simply put their name and the date of their last day in the office.
This thoughtful and personal present shows the recipient that you care deeply about their personal and professional accomplishments.
Engraved Square Crystal Bowls for a Sweet Birthday Gift
If there is someone in your life with a serious sweet tooth, then upgrade the normal birthday gift from a box of chocolates to a beautiful engraved square crystal bowl.
The square design adds a hint of contemporary style to the gift, and you can also have it engraved with a personal message, the name of the person celebrating a birthday along with the date of their special day.
Make the gift truly sweet by filling it up with colorful candies as a bright, cheerful reminder of their love for tasty treats.
Etched Beveled Crystal Bowl for the Culinary Enthusiast
If there is one thing a hostess will never turn down, it is another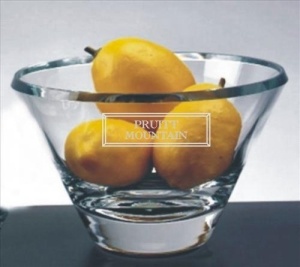 stunning bowl to keep on display in the kitchen or the dining room.
An etched beveled crystal bowl with slanted sides is large enough to hold fruits such as apples and oranges, creating a kaleidoscope of color as the bold hues of the fruit bounce off the crystal.
Home chefs and bakers will love how this gift adds color and style to their cooking space in such a tasteful way.
Crystal Bowl With Scrolled Handles for a Champion's Celebration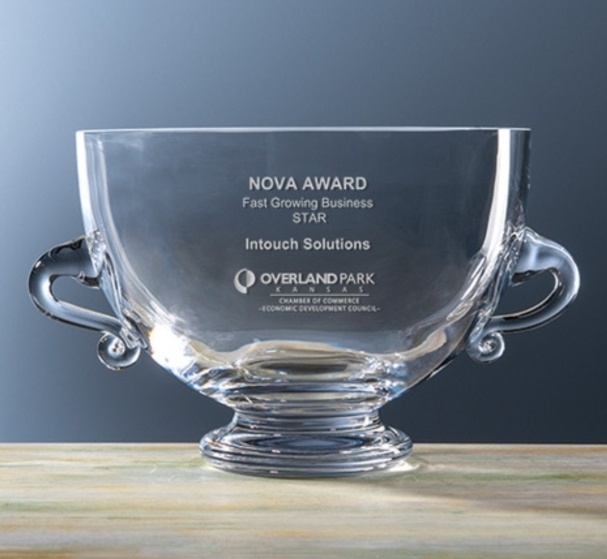 There are plenty of nontraditional occasions in life that deserve recognition.
Beyond weddings and birthdays, there are things like completing a triathlon, participating in a ballroom dance competition or making it onto your favorite trivia show.
Give a lighthearted gift that celebrates these achievements by opting for a crystal bowl with scrolled handles. Don't forget to have the bowl engraved with the name of the event or a funny quote that summarizes the recipient's success.
Inverted Glass Pedestal Bowl for a Stunning Hostess Centerpiece
The right bowl can be far more than just a vessel: it can be decorative in its own right.
The inverted glass pedestal bowl boasts a unique and eye-catching design, making it the ideal centerpiece for a formal dining table.
Gift it to the hostess who offers to be in charge of your next Thanksgiving or Christmas dinner as a way of saying thanks for their hard work.
Whatever the occasion, an engraved bowl can be the perfect gift. From birthdays to anniversaries and everything in between, find a suitable bowl that fits the style and personality of the special person you wish to honor.